Build your Foundation as an Athlete.
650,000+ athletes have used the Parisi Speed School systems to build their athletic skills. With 100+ locations in the United States and worldwide, Parisi Speed Schools use a curriculum based in science and sports psychology to help every athlete reach their potential.
The Parisi Youth Sports Training System is our proprietary methodology that has proven results for youth from age 7 to 18 and beyond.
The Parisi Performance Evaluation is mandatory for every athlete who enters the Parisi program.
Until an athlete knows his or her current level of ability, it is impossible to realistically recommend programming, create goals and monitor progress.
This Program is taught by certified Parisi Coaches and utilizes the most up-to-date research to build a young athlete's physical foundation, improve their coordination and self-esteem. Our signature speed and strength training methods are serious, but all within a fun and friendly environment to ensure the young athlete is engaged and motivated to give 110%.
Signature programming that provides maximum, foundational improvement to support athletic performance
The Parisi Total Performance Program utilizes the most up-to-date research on safe athlete training techniques and injury prevention as it foundation. This program uses our signature speed and strength training methods and cutting-edge coaching techniques from certified Parisi Performance Coaches to produce maximum improvements in athletic performance.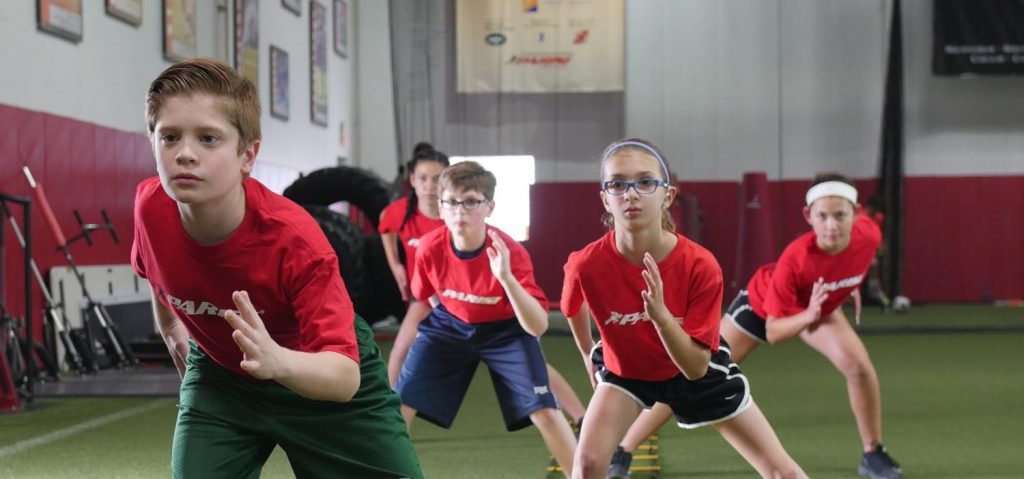 Training focused on unlocking an athlete's full potential
Parisi Elite Sports Performance transitions Total Performance athletes to their next level of ability. This program focuses on the regression and progression of our signature speed-training methods. At this level, certified Parisi Performance Coaches use their knowledge and experience to individualize strength training for their athletes based on their abilities and specific goals.
Training for those aspiring to compete at the highest levels, this program provides sport specific training for athletes.
The Parisi PEAK Program was created for elite athletes who aspire to compete at the collegiate, Olympic or professional level. Delivered in semi-private sessions, this program identifies the skills that are necessary for an athlete to reach their potential at a specific sport and provides them with the training necessary to help turn "potential abilities" into "actual abilities." (Not Skill Specific)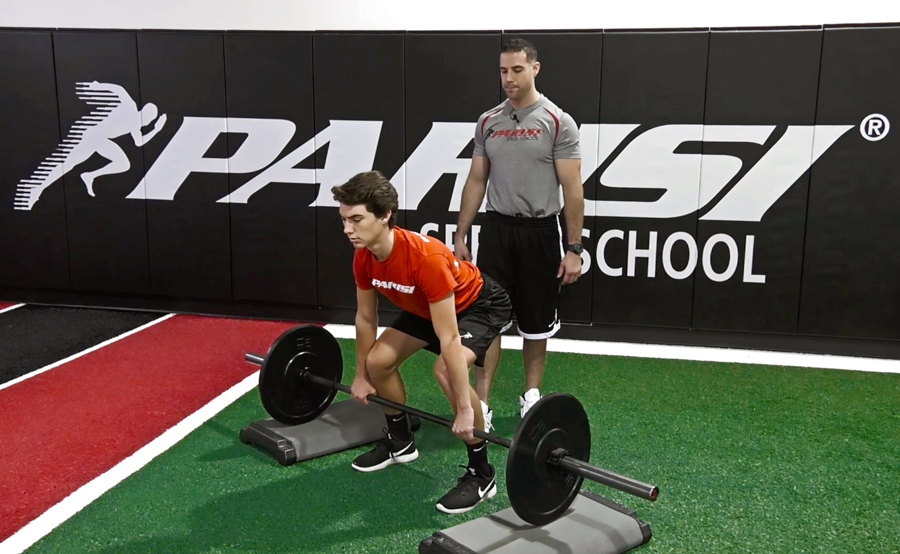 Sport-specific strength training for those aspiring to compete at the highest levels
As a component of our advanced programming, Advanced Strength provides a sport-specific protocol for the high-level athlete to develop strength in areas that will directly transfer to their chosen sport. This high-level training pushes athletes to the next level, giving them a competitive edge as they prepare to compete at the high school, collegiate, Olympic or professional level.
Motor skill development, problem solving, athletic movement, self-esteem building.
Parisi Pee Wee classes teach fundamental athletic movements to children. This class integrates age-appropriate educational strategies with motivational coaching. This program will develop critical motor skills and problem solving abilities while building self-esteem and confidence.
Physical fitness and health awareness (not sports performance). This program is the low cost of entry into PSS.
A Youth Total Conditioning Program
Game Time is designed to get youth off the sofa, off electronics and into having physical fun and getting fit. This program develops good exercise habits and nutritional awareness, as well as addressing "off-the-field" challenges facing youth today.
To sign up for a Parisi program or if you have any questions regarding any of the Parisi programs, please stop by the front desk or give us a call at 507-399-2049. Classes are first-come, first-serve and fill up fast so hurry in or call today.